It's our privilege and honor to celebrate THM employee Jessica Baker as our award recipient of the Heart of a Servant Award for 2021.
About the Award
This award recognizes the achievements and dedication of an employee at Tulsa Heaters Midstream that exemplifies the core values of our company. This award is presented each year to an employee that has displayed outstanding customer service and truly shows a servant's heart. The award recognizes the kind of person that our company needs. They set an example for us to follow.
About Jessica Baker
Jessica has been part of the team at Tulsa Heaters Midstream since 2017. She manages the company's document control system and is the logistics coordinator.
"Nothing moves without her," said Eric Hall, director of operations. "Jessica arranges all local material moves as well as coordinates all customer deliveries. More times than we'd like to admit, these moves are a bit of a scramble to keep the schedule."
She consistently provides excellent service and is currently working to improve the current system. Jessica answers late night calls from truckers needing assistance after hours and never complains. She also never hesitates to accept a challenge or any task.
"Whenever we need her, we can rely on Jessica to accomplish the task without follow up or prompting," said Doyle Bishop, THM President. "When you ask her for something, it is considered done."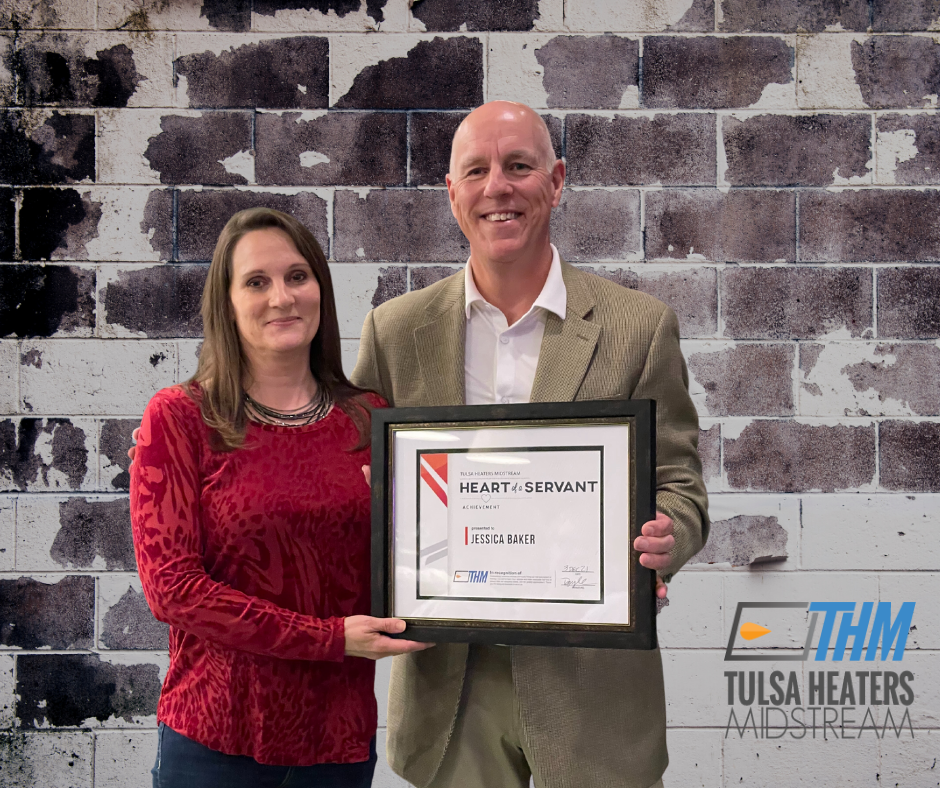 Jessica is a critical part of THM. Our company would come to a screeching halt without her dedicated service.
Congratulations to Jessica. Thank you for your dedication to our company.