After serving as president at Tulsa Heaters Midstream for over nine years, Doyle Bishop has decided to transition to a strategic consulting role, effective January 16, 2023.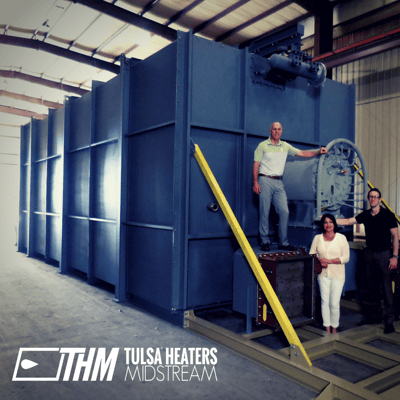 Doyle helped found THM in 2014. He quickly helped lead THM to become one of the fastest-growing private companies in the state of Oklahoma. His work in the company has contributed to many milestones for the company but he is most proud of assembling the most talented group of people in our industry.
THM credits Doyle for his leadership style in which he worked tirelessly to model a servant-mindset approach, creating the guiding principle for THM today.
"In serving, we have to adjust our mindset in a way that there are no tasks that a customer asks us to do that can be viewed as tedious or frustrating," said Doyle.
Doyle currently serves on the board of directors of his local church and the Dream Center, a non-profit organization focused on addressing critical needs for people in North Tulsa. Doyle is also active as a mentor and coach for young professionals and individuals in several different industries local to Tulsa.
As part of his transition, he will continue to support customers in both a sales and business development role and provide his experience, expertise and guidance to support the company.
"Key customer accounts and new product development will continue to be on my THM dashboard," said Doyle.
Doyle is looking forward to spending more time with family, most especially with his three grandchildren as well as the never-ending projects at his ranch.
Please join all of us at THM in congratulating Doyle on his accomplishments and wishing him success in this next chapter. THM is grateful for the foundation he has built and will continue to work in a manner that strives to meet the high standards we are known by.
Please enjoy this video as Doyle looks back on his time as president of Tulsa Heaters Midstream.
View Doyle Bishop's candid interview with Justin Forth sharing highlights of his time as president of Tulsa Heaters Midstream.