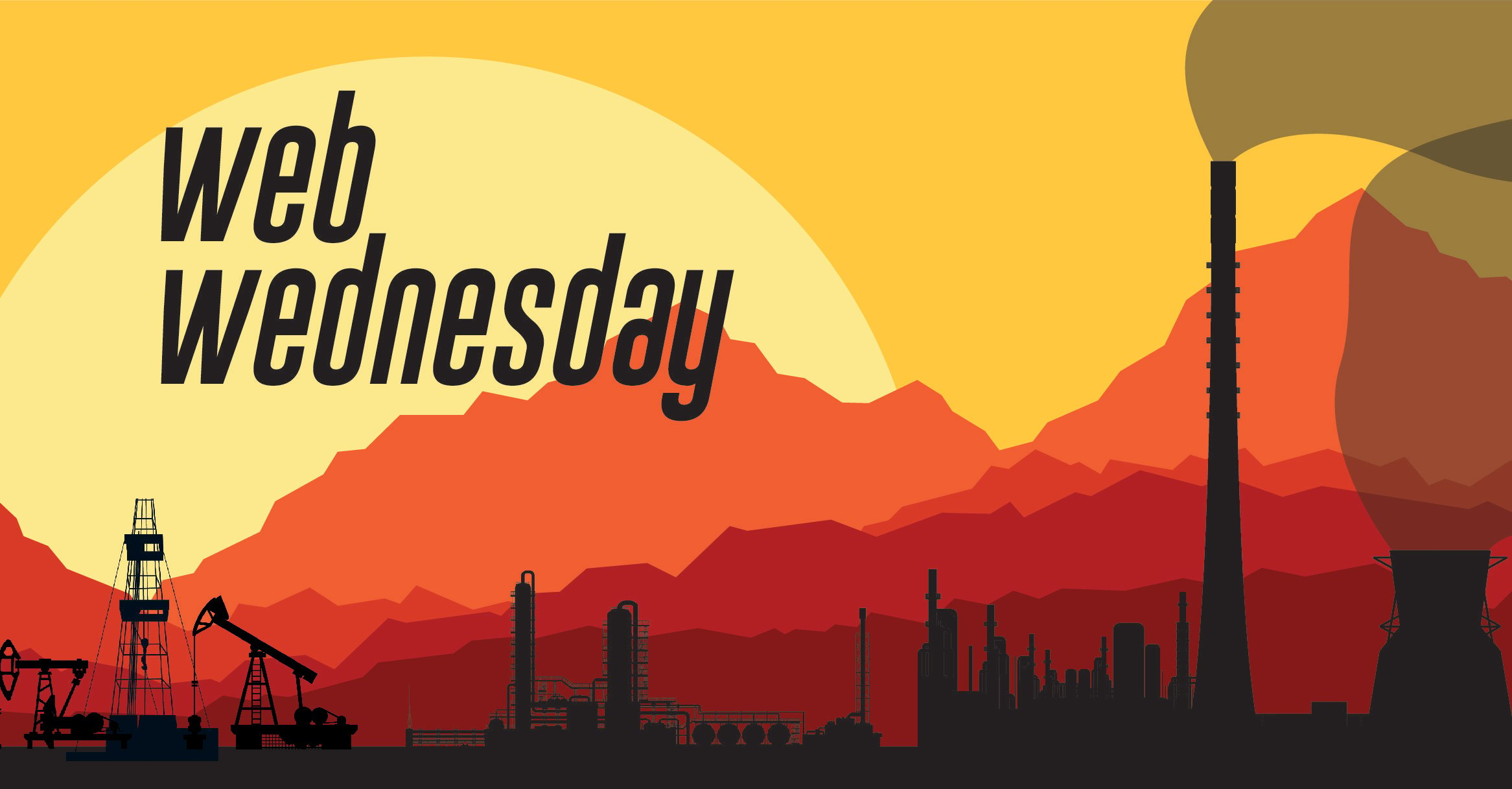 ---
MIDSTREAM & MORE:
Tulsa Heaters Midstream is focused on providing useful and informative content to our customers, suppliers, and anyone else that wants to follow along. Each Wednesday, we will post links to interesting articles from around the web relating to the midstream oil and gas industry and more. Posts could include articles that talk about one or more aspects of the industry, including:
State of oil and gas industry/pricing

Oil and gas companies and their businesses

Major news releases

Gas processing plants

Pipeline/infrastructure projects

Many others
We'll do our best to only provide links to free content (because we hate getting 1 paragraph into the article and being asked to pay to read the rest), and make specific note if we do otherwise. We'll also provide some commentary, but will keep it to a minimum (for your sake!).

---

WEDNESDAY, APRIL 6, 2016:
While there has been a lot over the last several months about slow downs and unhealthy companies (we'll get to more of those in a minute), it's good to take note sometimes on the fact that there are still companies out there doing well. Companies drilling in the Oklahoma and Texas plays, while affected by the industry downturn, have faired slightly better than their counterparts.
Against All Odds, This West Texas Oil Renaissance Just Keeps Going
And there are still several companies out there trying to develop new projects and capacities - both domestically and internationally.
Many of you have probably seen or read about the Chevron Gorgon project in Australia. The project has had a lot of ups and downs, including major delays in construction, massive overbudget issues, and onsite labor problems. Last week we saw that after getting the facility online, the site finally shipped their first LNG export. It was a time of celebration for Chevron, who had hoped to put all the bad news behind them. Unfortunately, less than a week after the initial shipment, Chevron has announced that it will need to shut down the plant for maintenance. Maintenance is expected to last 3-6 months, but those are just estimates at this time.
We have discussed several times on the blog about the state of many oil and gas companies in the U.S. Most (if not all) are just trying to "get by" until oil and gas pricing rebounds enough to make work profitable again. When it comes to "getting by", there have been two major avenues for companies to take. First, leverage as much as you can from the bank and hope that the market rebounds in time for you to pay off the loans. We have seen that this strategy has worked/is working for several companies, but with the prolonged downturn we are starting to see leveraged loan defaults rising. Just how much longer some of these companies can last is unclear.
Another method for raising capital in this environment is by issuing stock. While this method has been used less often (you still need people to trust you will be around for the stock to be worth anything), several companies have used it well.
THM will be at the GPA Conference next week in New Orleans! If you are attending as well, make sure to reach out so we can meet up. We would love to talk with you!
---

CONCLUSION:
Tune in next week (same bat time, same bat channel) to see what else we have dug up from across the web.
In the mean time, don't forget to subscribe to our blog to receive updates from us (form on the right). You can also sign up for our monthly newsletter.
---
Legal note: The views expressed in the linked content does not reflect the views of THM or its employees.