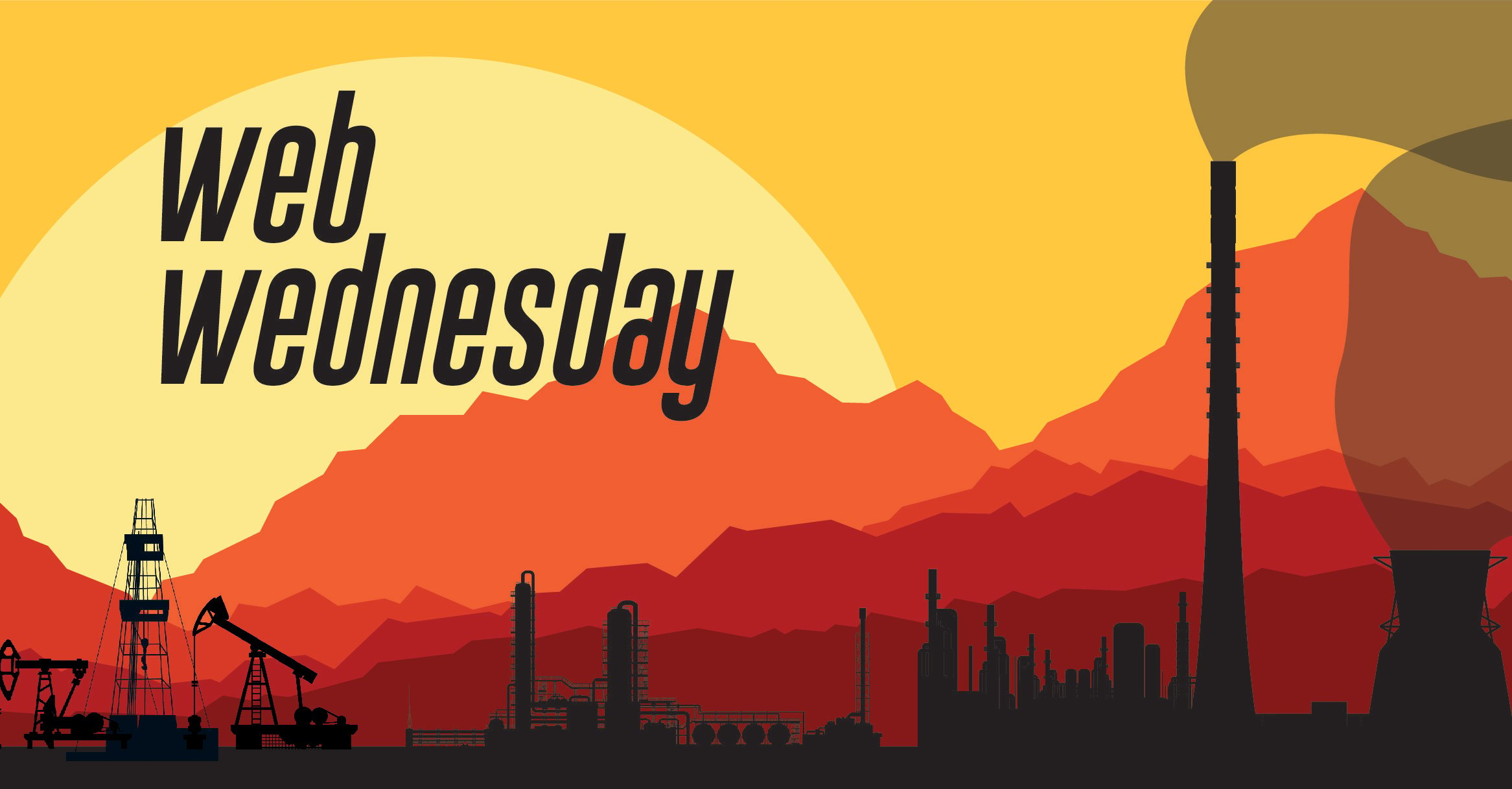 ---
MIDSTREAM & MORE:
Tulsa Heaters Midstream is focused on providing useful and informative content to our customers, suppliers, and anyone else that wants to follow along. Each Wednesday, we will post links to interesting articles from around the web relating to the midstream oil and gas industry and more. Posts could include articles that talk about one or more aspects of the industry, including:
State of oil and gas industry/pricing

Oil and gas companies and their businesses

Major news releases

Gas processing plants

Pipeline/infrastructure projects

Many others
We'll do our best to only provide links to free content (because we hate getting 1 paragraph into the article and being asked to pay to read the rest), and make specific note if we do otherwise. We'll also provide some commentary, but will keep it to a minimum (for your sake!).

---

THURSDAY, AUGUST 24, 2016:
It's been a couple of weeks since our last post, so let's dive right in! We kick off this week with a couple of articles discussing the continued growth of the Permian Basin in the U.S., which seems to be defying the global trends. The first article (The Booming Permian) talks about some of the companies making their money in the region and how the regional growth is helping financially ease the state of Texas. The second article (Saudi Permian) addresses the catch-22 that most producers are facing - inventories will stay high (meaning they will drill less) until prices break out of their current range but out sized inventories make that impossible. And yet, rigs are being added in the Permian with an expectation that pricing will return soon.
The long-term view of U.S. oil production is also getting some attention lately with another increase in the EIA's production forecast. Driving the increase - improved production efficiency and enhanced recovery processes.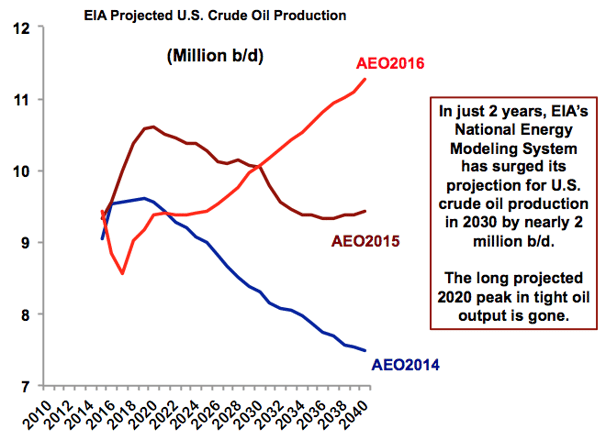 According to some, the natural gas market may also be looking up in the near term. Ponderosa Advisors, a Denver-based energy advisory firm, believes that gas is due for a substantial price hike later this year or early next. "This winter could see a perfect storm for gas prices: the industry is steadily working through its inventory of drilled but uncompleted wells and new wells are not being drilled."
Another positive story from the last week includes a note of optimism for the struggling Chesapeake. Riddled with debt over the last several years (since they started?), the company has made major strides to reduce their debt load and get back to (or closer to) levels that investors are comfortable with. Some investors and the company management see "good things ahead".
Our "things that make you go hmmmm" post for the week:
The report notes that Enterprise approached Williams after the merger between Energy Transfer and Williams fell apart earlier this year. With complimentary assets, Enterprise believes there could be cost savings in a merger deal.
Finally, if you are struggling to determine who you are going to vote for in the presidential campaign later this year (for U.S. readers), you might want to consider a new candidate: Fracking. "Americans are unhappy with their current choices for president, but polls show strong support for Fracking among those who are familiar with her."



---

CONCLUSION:
Tune in next week (same bat time, same bat channel) to see what else we have dug up from across the web.
In the mean time, don't forget to subscribe to our blog to receive updates from us (form on the right). You can also sign up for our monthly newsletter.
---
Legal note: The views expressed in the linked content does not reflect the views of THM or its employees.