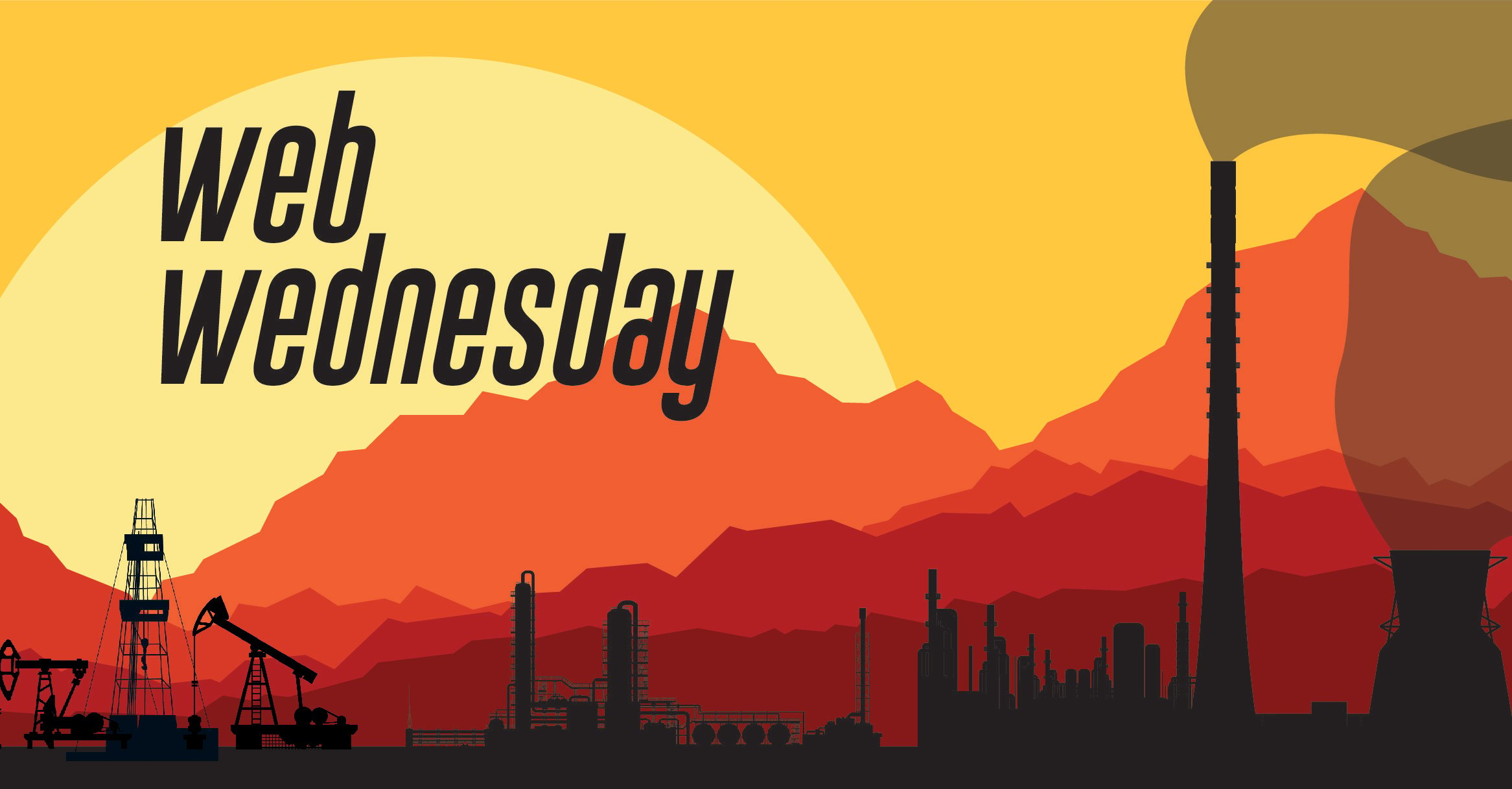 ---
MIDSTREAM & MORE:
Tulsa Heaters Midstream is focused on providing useful and informative content to our customers, suppliers, and anyone else that wants to follow along. Each Wednesday, we will post links to interesting articles from around the web relating to the midstream oil and gas industry and more. Posts could include articles that talk about one or more aspects of the industry, including:
State of oil and gas industry/pricing

Oil and gas companies and their businesses

Major news releases

Gas processing plants

Pipeline/infrastructure projects

Many others
We'll do our best to only provide links to free content (because we hate getting 1 paragraph into the article and being asked to pay to read the rest), and make specific note if we do otherwise. We'll also provide some commentary, but will keep it to a minimum (for your sake!).

---

WEDNESDAY, FEBRUARY 24, 2016:

Another week, another round of cuts, more fears, and mixed in between - some good news. Let's take a week at what has happened in the last week.



Not so good news coming out from Devon this last week, where they cut their 2016 capex by 75% and their workforce by 20% (1,000 employees). Last year was a really tough year for Devon, largely based on the slash in oil prices.

Similarly bad news coming out of Wyoming last week, where it appears Ultra Petroleum, Wyoming's largest natural gas company, may be on the verge of bankruptcy. Ultra's backstory is similar to many other midstream companies who bought acreage just before the downturn, and now find themselves trying to borrow their way through the next several months hoping for a turn in pricing.

Marathon Oil is following many other other majors that we have talked about in the last few weeks and cutting their 2016 capital spending in half.

Probably one of the more interesting stories that is finally beginning to play out is the recent bankruptcy cases being heard for Sabine Oil & Gas and Quicksilver. Many in the industry are watching these cases to see how it might affect the rest of the industry - especially as many midstream companies evaluate the potential for bankruptcy.



There were a few more positive articles out there this week as well:

We aren't going to get into politics on our blog (at least not too much), but it is election year here in the US. So that means many politicians will be talking about the oil and gas industry - some positive and some negative. Forbes recently did an article that discusses some of the ways in which politicians try to "attack" the oil and gas industry and some of the rationale behind them. Good information in the article.


---

CONCLUSION:
Tune in next week (same bat time, same bat channel) to see what else we have dug up from across the web.
In the mean time, don't forget to subscribe to our blog to receive updates from us (form on the right). You can also sign up for our monthly newsletter.
---
Legal note: The views expressed in the linked content does not reflect the views of THM or its employees.