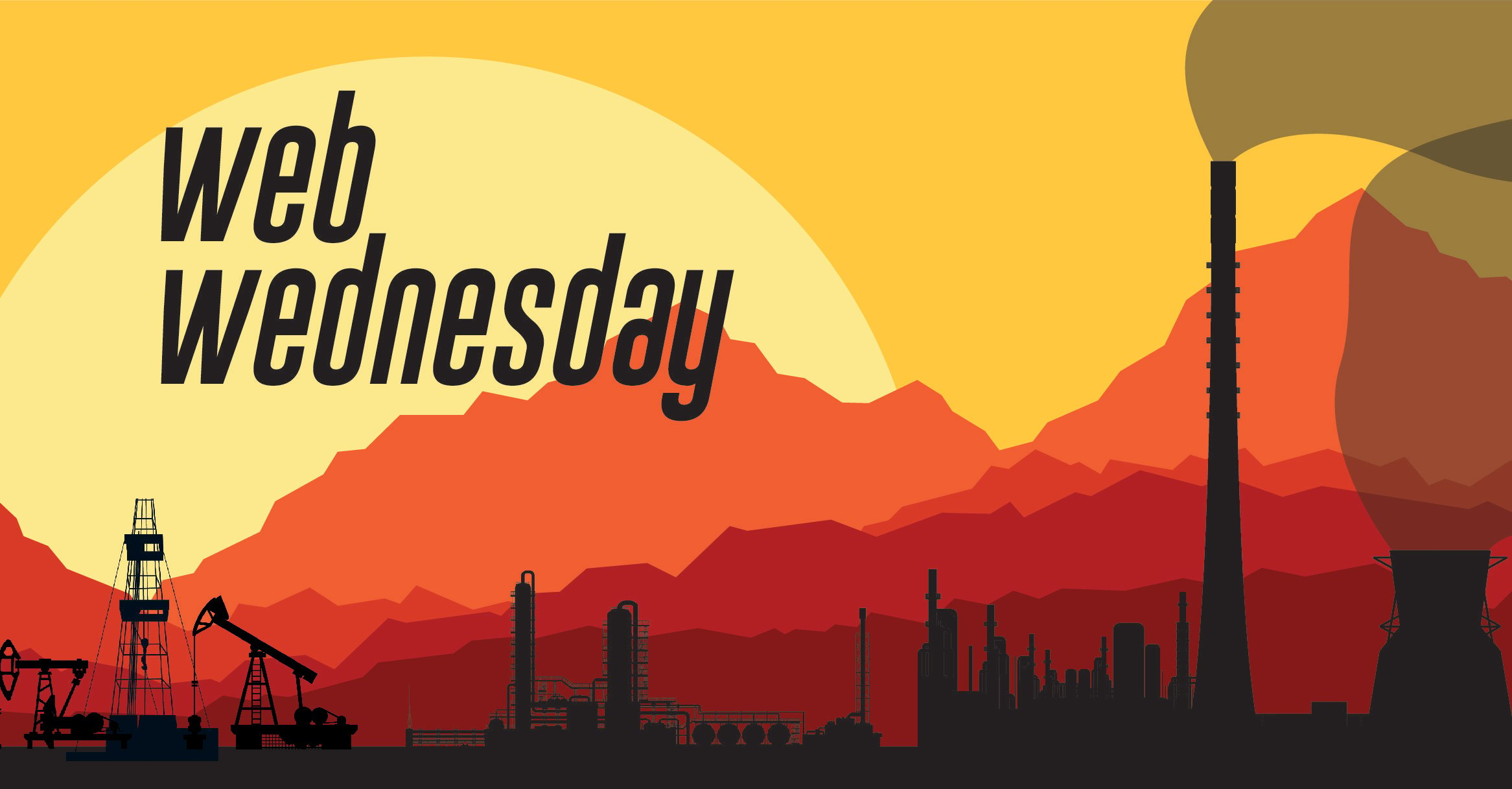 ---
MIDSTREAM & MORE:
Tulsa Heaters Midstream is focused on providing useful and informative content to our customers, suppliers, and anyone else that wants to follow along. Each Wednesday, we will post links to interesting articles from around the web relating to the midstream oil and gas industry and more. Posts could include articles that talk about one or more aspects of the industry, including:
State of oil and gas industry/pricing

Oil and gas companies and their businesses

Major news releases

Gas processing plants

Pipeline/infrastructure projects

Many others
We'll do our best to only provide links to free content (because we hate getting 1 paragraph into the article and being asked to pay to read the rest), and make specific note if we do otherwise. We'll also provide some commentary, but will keep it to a minimum (for your sake!).

---

THURSDAY, JULY 6, 2016:
Back at it again with another Web Wednesday. We've got a mixed bag this week, mostly focused on international related news (although much of it affects our business in the U.S.).
It's been over week now since the Brexit vote, and we have seen oil prices stabilize again. As we saw last week, most don't believe the Brexit will alter oil prices over the near term.
Venezuela seemed to be in the news this last week, and with no particular reason to be there. A couple of interesting articles outlining the struggles that Venezuela has been going through and the not-so-bright future ahead for them.
With over 90% of the countries money coming from oil and gas, extended price down turns and decreased capacities and efficiencies really hurt. Directly to the east of Venezuela is Guyana (you probably didn't even need a map to know that!), where Exxon has recently announced their second large oil find in the country in the last 2 years. Together, the reservoirs could hold more than 1.4 billion recoverable barrels of high-quality oil. While many of the majors have pulled back investments in offshore drilling lately, this area appears to be getting a lot of attention.
Moving back to North America, last week the leaders from Mexico, Canada, and the U.S. met to discuss (among other things) energy policy and the reduction in greenhouse gas emissions from the industry. Many of the plans are long term and some are aggressive based on the current pace of change, but most appear to be reasonable.
On the topic of Mexico, a good article out this week discussing Mexico's growing natural gas market. The country's growing demand for natural gas should mean good business opportunities for U.S. companies looking to help supply and use gas in country. The demand and growth needed for power generation alone will increase natural gas usage in the country by a substantial percentage.
Looking back in the U.S., we have talked several times about the varying economics of drilling and production in the different U.S. plays. And we have seen over the last year or two how several of the Texas plays have proven to be more economical than others (like North Dakota, etc). This week, another good article discussing the economics in the Permian Basin, with a focus on the area right around Midland/Odessa. The author calls this region the "land the downcycle forgot". One analyst in the article notes that in certain parts of the Permian, the production price point where companies can make money may be as low as $24/barrel!
Shifting gears a little bit for our last article this week, more because it was just interesting. Scientists have been working on a way to extract uranium from seawater(naturally occurring) to be used for nuclear power. With the amount of natural uranium available in the sea, the author (and some scientists) argue that once financially viable, it could/should be considered a renewable power source. Could this be the future?!
---

CONCLUSION:
Tune in next week (same bat time, same bat channel) to see what else we have dug up from across the web.
In the mean time, don't forget to subscribe to our blog to receive updates from us (form on the right). You can also sign up for our monthly newsletter.
---
Legal note: The views expressed in the linked content does not reflect the views of THM or its employees.