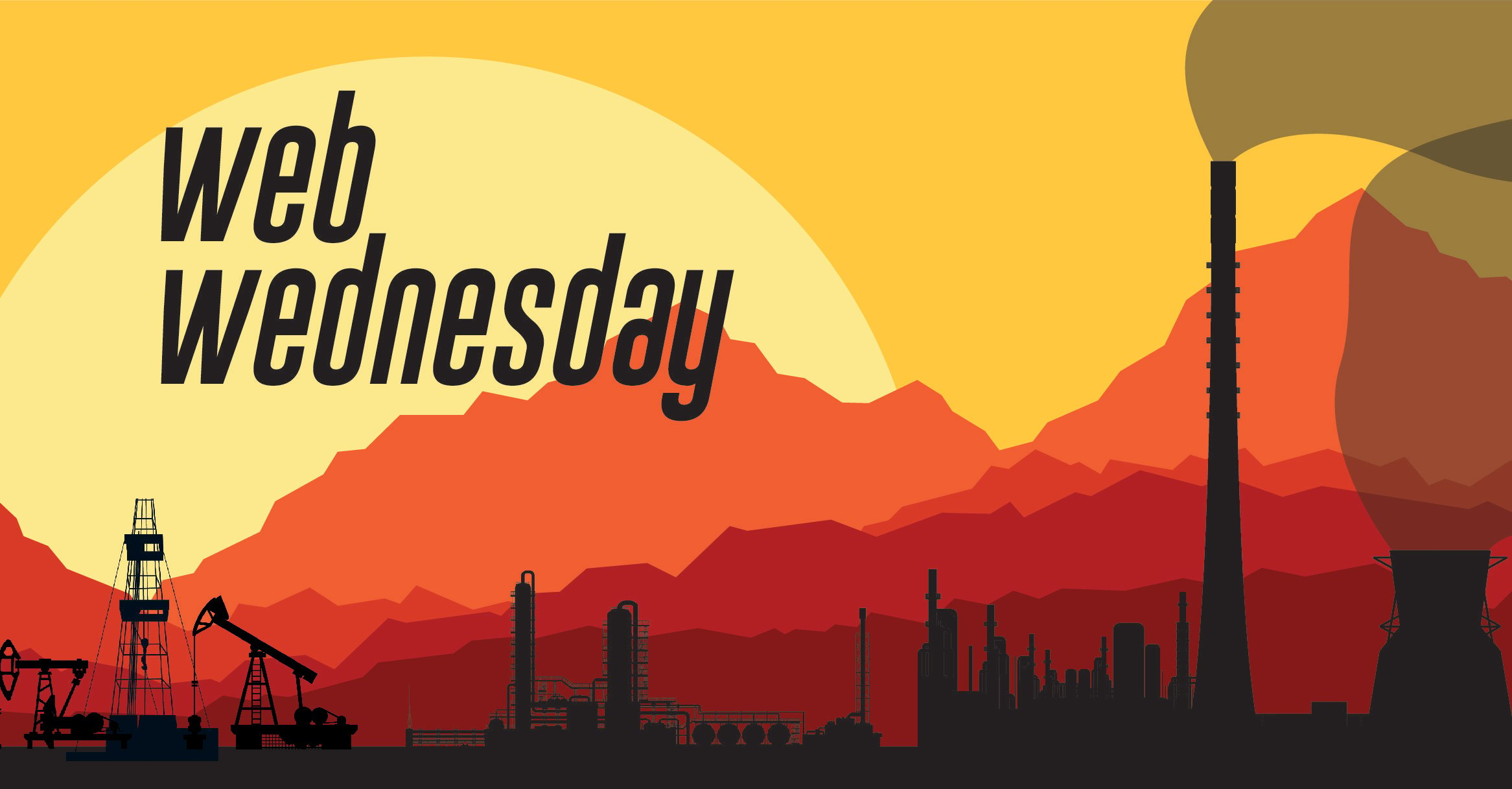 ---
MIDSTREAM & MORE:
Tulsa Heaters Midstream is focused on providing useful and informative content to our customers, suppliers, and anyone else that wants to follow along. Each Wednesday, we will post links to interesting articles from around the web relating to the midstream oil and gas industry and more. Posts could include articles that talk about one or more aspects of the industry, including:
State of oil and gas industry/pricing

Oil and gas companies and their businesses

Major news releases

Gas processing plants

Pipeline/infrastructure projects

Many others
We'll do our best to only provide links to free content (because we hate getting 1 paragraph into the article and being asked to pay to read the rest), and make specific note if we do otherwise. We'll also provide some commentary, but will keep it to a minimum (for your sake!).

---

WEDNESDAY, JUNE 1, 2016:
We start this week with an article that should be the mantra for 2016: "Why Predicting Oil Prices is Hard." There are so many variables, and several of them are uncontrollable. A good example is the wild fires raging in Canada. My favorite quote from the article (which is actually a quote from a previous Economist article): "Forecasting the price of oil is a mug's game..." Of course, the author of that Economist article then proceeded to try and forecast the price of oil!
On the topic of uncontrollable variables, another article speaks to the impact of supply disruptions (again, look at fires in Canada) on the price of oil. One of the main points to consider when looking at supply disruptions is the market's ability to respond quickly. If OPEC continues to produce at near record levels, can it respond quickly to a significant supply disruption which causes demand to spike?
OPEC is meeting this week to discuss their annual plans. Most believe that nothing significant will happen at the coming meeting, as the main discussion point (production freeze) was already hashed out at the meeting in Doha earlier this year. While this may be true, the meeting brings to mind a point that I think many people have begun to discount, and that is that OPEC is still one of the most powerful cartels in the world.
Natural gas pricing rose some this last week. The Market Realist had a good set of points outlining the impact this has on some of the midstream MLP's.
Our weekly check-in on the Energy Transfer-Williams saga - where Williams has now stated publicly that they are willing to renegotiate the deal to help make it work. The hope is that they can rework the cash portion of the deal using stocks to help reduce the tax exposure that Energy Transfer is using to say the deal won't work. We'll see if it works out.
At the intersection on oil & gas and technology - a short profile on EnergyNet, who allows people buy and sell oil & gas assets over the internet with an auction. Founded in 1999, the company has survived the tech bubble and a couple of down turns.
Lastly this week, presidential candidate Donald Trump has finally started outlining his thoughts on energy, including oil & gas. The short read - he wants to repeal most of what President Obama has passed and help create energy jobs in the U.S. That's obviously a very simple short answer to a large complicated question.
That's it for this week. Check back later this week for a new fired heater resource!
---

CONCLUSION:
Tune in next week (same bat time, same bat channel) to see what else we have dug up from across the web.
In the mean time, don't forget to subscribe to our blog to receive updates from us (form on the right). You can also sign up for our monthly newsletter.
---
Legal note: The views expressed in the linked content does not reflect the views of THM or its employees.