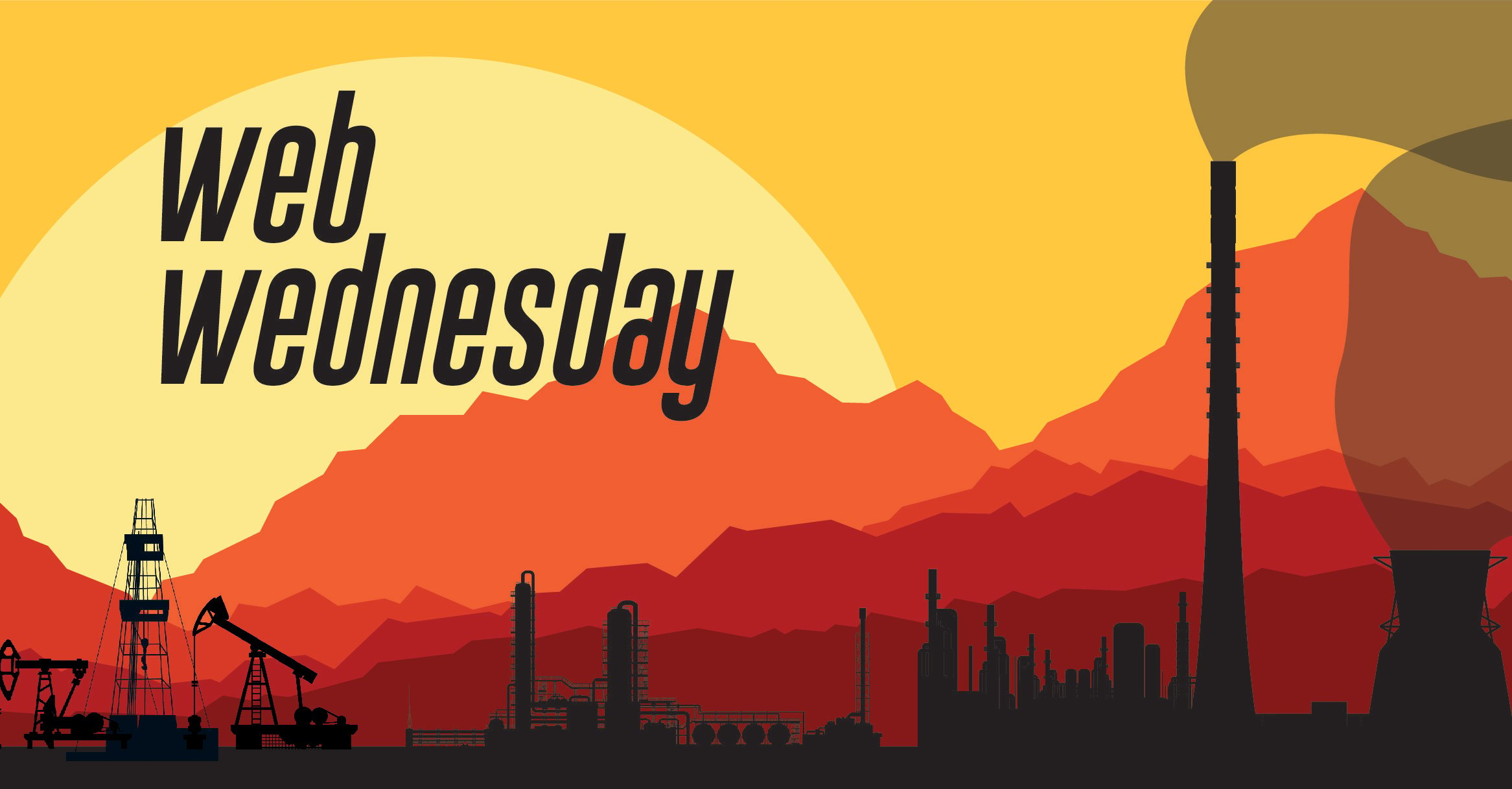 ---
MIDSTREAM & MORE:
Tulsa Heaters Midstream is focused on providing useful and informative content to our customers, suppliers, and anyone else that wants to follow along. Each Wednesday, we will post links to interesting articles from around the web relating to the midstream oil and gas industry and more. Posts could include articles that talk about one or more aspects of the industry, including:
State of oil and gas industry/pricing

Oil and gas companies and their businesses

Major news releases

Gas processing plants

Pipeline/infrastructure projects

Many others
We'll do our best to only provide links to free content (because we hate getting 1 paragraph into the article and being asked to pay to read the rest), and make specific note if we do otherwise. We'll also provide some commentary, but will keep it to a minimum (for your sake!).

---

WEDNESDAY, JUNE 15, 2016:
Sometimes I feel like I'm repeating myself on this blog (that probably means I am). While there is always a lot going on in the oil and gas industry, it seems as if the actions of various companies reflect each other, and also reflect the past. As Mark Twain said: "History may not always repeat, but it often rhymes." To many, the current downturn looks and feels similar to previous downturns. So the inevitable question is, "will the rebound look like previous rebounds?" Only time will tell for sure.
What is making this rebound look different from the last one is the projected price of oil. Most people looking at our current situation expect oil to hold around $50/barrel for the next year or two, with a possibility of raising to $60/barrel over the next several years. And in many corners of the world (including parts of the U.S.), a steady price of $50/barrel is a great price! Companies in the best parts of the Permian basin and Oklahoma's STACK play are generating 40% returns at $50.
To help with the supply and continued growth of oil and gas in the Permian basin, EnLink has announced it will build a crude oil gathering system in Upton and Midland counties, Texas. The project will transport crude volumes to several major market outlets and other hub centers in the Midland area.
This last week we also say an announcement from TransCanada that it will build a $2.1 billion gas pipeline in Mexico. The project will connect gas lines in Texas to Mexico, further strengthening U.S. gas exports to Mexico.
On cue this week, RBN Energy posted an article with a quick "rule of thumb" calculation method for determining how much it might cost to build a new pipeline to transport gas. If you've ever thought "what would it cost to move gas there in a new pipe?", this is the article for you.
One area of the country that has seen a large build out of pipelines over the last several years is North Dakota. And one result of that build out has been the significant reduction in natural gas flaring in the region. In a recent publication from the EIA, natural gas flaring has been reduced from 36% of total production in January 2014 to 10% of total production in March 2016.
One of the driving forces behind the reduction in natural gas flaring is the EPA's involvement over the last several years. On June 3, the U.S. EPA published a rule targeting methane and volatile organic compound (VOC) emissions from new, modified and reconstructed natural gas processing plants and compressor stations. This rule, known as "Subpart OOOOa" or "Quad Oa," builds on existing regulations that EPA previously released for gas plants and natural gas wells. The rule goes into effect on August 2. The regulations are geared towards reducing emissions from compressors as well as pneumatic pumps and actuators that use natural gas.
Ending on a positive note this week, the USGS has recently updated their estimate on recoverable natural gas in Western Colorado, increasing their estimate by over 40 times! In 2003 they estimated around 1.6 trillion cubic feet of gas. They have now revised their estimate to 66.3 trillion cubic feet, which would make it the 2nd largest gas formation in the country.
That's it for this week. If you missed our newest heater resource that was announced the week before last, make sure to check it out here:
---

CONCLUSION:
Tune in next week (same bat time, same bat channel) to see what else we have dug up from across the web.
In the mean time, don't forget to subscribe to our blog to receive updates from us (form on the right). You can also sign up for our monthly newsletter.
---
Legal note: The views expressed in the linked content does not reflect the views of THM or its employees.