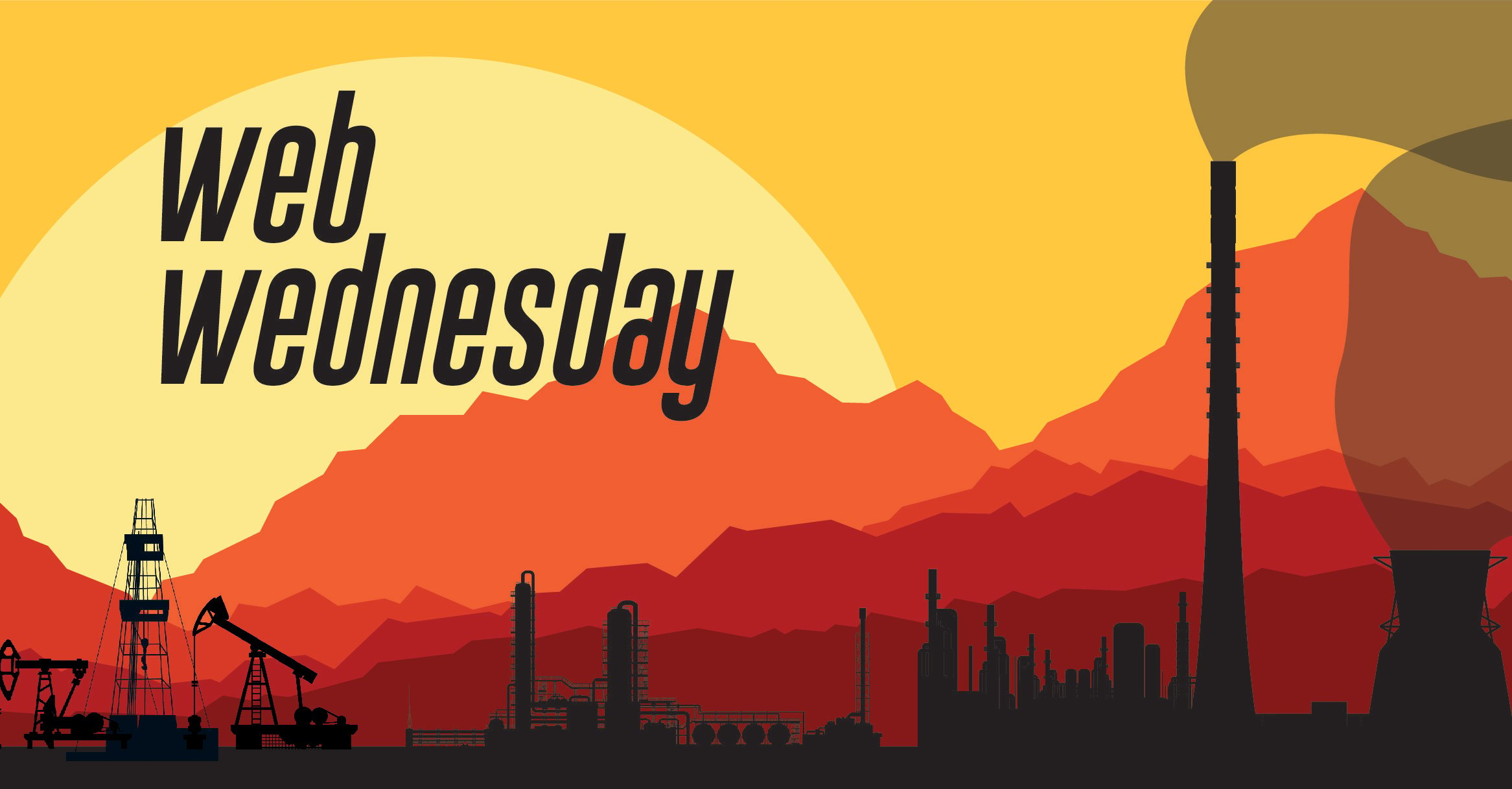 ---
MIDSTREAM & MORE:
Tulsa Heaters Midstream is focused on providing useful and informative content to our customers, suppliers, and anyone else that wants to follow along. Each Wednesday, we will post links to interesting articles from around the web relating to the midstream oil and gas industry and more. Posts could include articles that talk about one or more aspects of the industry, including:
State of oil and gas industry/pricing

Oil and gas companies and their businesses

Major news releases

Gas processing plants

Pipeline/infrastructure projects

Many others
We'll do our best to only provide links to free content (because we hate getting 1 paragraph into the article and being asked to pay to read the rest), and make specific note if we do otherwise. We'll also provide some commentary, but will keep it to a minimum (for your sake!).

---

THURSDAY, JUNE 30, 2016:
OK, so we are a day late on our Web Wednesday post. But here we are, so let's dive in.
Big news from the last week was the finale of the ETE-Williams merger saga (is it really over?). While I'm not sure any of the steps in the last couple of weeks did much to change the overall outcome (except maybe the court ruling), for the common follower, it seemed like an up and down week. Short recap of the timeline of events from the last week.
Wow, what a saga. I know that there are many Williams investors that are not happy with the outcome, but I think there are a couple of bright sides (personal opinion coming):
Analyst reactions over the past couple of months point towards the fact that the market sees the companies better NOT together.
As a Tulsan, it would have been really difficult to watch the entire Williams Tulsa workforce (around 1,000 employees) be let go or relocated. The ripple effect of that in a city our size is significant.
From one Oklahoma company to another - Chesapeake Energy. With a significant debt load and a natural gas market that doesn't look like it will balance out (and have pricing improve) for at least a few more years, Chesapeake is struggling to survive. We'll have to watch for the next year or so to see what happens.
Let's stay on our Oklahoma kick and talk about Marathon's recent purchase of PayRock Energy Holdings. The $888 million acquisition gives Marathon a larger slice of the pie in the STACK play in Oklahoma. And according to their CEO, Marathon is planning to start working the field next year, with plans for a minimum 4-rig drilling program.
As we look out at the overall market, we see oil continuing to hold around $50/barrel (with some ups and downs because of various things). And while this price appears to be allowing some companies to move forward with plans, is it enough to support industry growth? Many people believe that $50/barrel oil is good, but not good enough to support significant growth - some call it a 'reverse Goldilocks' scenario. The CEO from Anadarko agrees, and thinks $60/barrel is needed to grow production.
One of the items that caused fluctuation in oil pricing this last week was the Brexit - Britain's vote to exit the EU. A good article this week on the potential effect of the Brexit on the oil market from Oil and Gas Investor. All of this, of course, is speculation as Britain itself is trying to figure out how to move forward after the vote.
That's it for this weeks Web Wednesday (on Thursday). We'll do better about being on time in the future. Don't hold it against us!
---

CONCLUSION:
Tune in next week (same bat time, same bat channel) to see what else we have dug up from across the web.
In the mean time, don't forget to subscribe to our blog to receive updates from us (form on the right). You can also sign up for our monthly newsletter.
---
Legal note: The views expressed in the linked content does not reflect the views of THM or its employees.