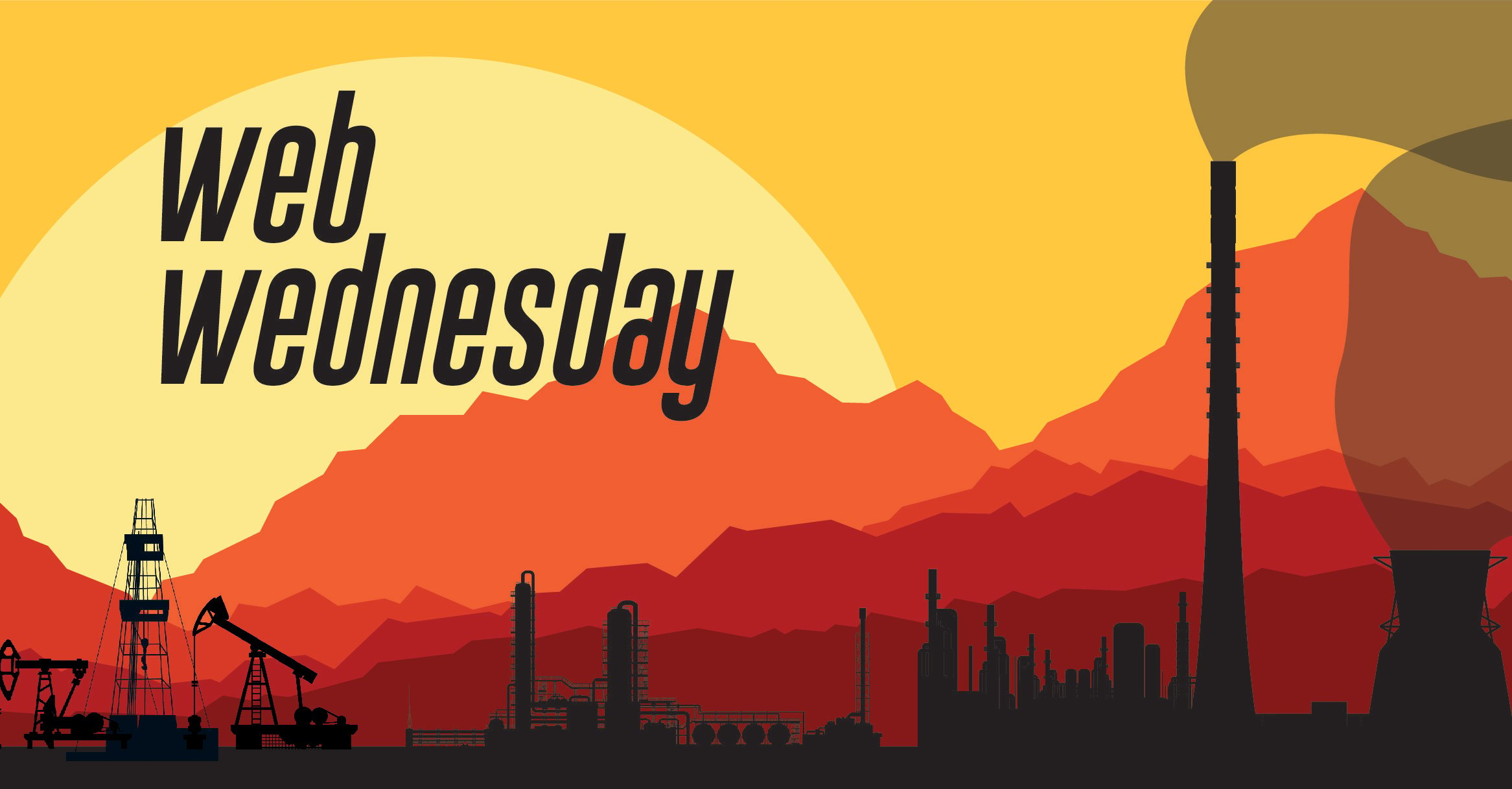 ---
MIDSTREAM & MORE:
Tulsa Heaters Midstream is focused on providing useful and informative content to our customers, suppliers, and anyone else that wants to follow along. Each Wednesday, we will post links to interesting articles from around the web relating to the midstream oil and gas industry and more. Posts could include articles that talk about one or more aspects of the industry, including:
State of oil and gas industry/pricing

Oil and gas companies and their businesses

Major news releases

Gas processing plants

Pipeline/infrastructure projects

Many others
We'll do our best to only provide links to free content (because we hate getting 1 paragraph into the article and being asked to pay to read the rest), and make specific note if we do otherwise. We'll also provide some commentary, but will keep it to a minimum (for your sake!).

---

WEDNESDAY, MARCH 30, 2016:
Do you know who ranked at the top of the list from Forbes for "America's Best Employers"? If you're like me, you expect it to be some tech company in Silicon Valley. But it turns out that it's Marathon Petroleum. Forbes had an interesting article on them and how they are trying to turn things around at one of the more infamous refineries in the U.S.
One of the major proposed deals in the midstream sector is the merging of Energy Transfer and Williams. While not finalized, most believe that the deal will be approved by Williams stockholders. Not helping their case, several articles have emerged this last week after Energy Transfer had to file paperwork with SEC. The first paints a more grim picture of anticipated cost savings in the deal, mostly due to current market conditions. Also related, another article discloses that Energy Transfer may have to reverse some of it's previous statements about the workforce in Tulsa (for Williams). The SEC filings note that the Tulsa and Oklahoma City offices will need to be significantly reduced or eliminated. While this helps the deal make more financial sense, it will be a big hit to the local communities, where Williams has been a mainstay for decades.
In other news related to Oklahoma, the USGS has produced a new set of seismic-risk maps that include risks from induced earthquakes. Oklahoma was listed as having the greatest risk for hazards associated with induced seismicity.
Positive signs internationally this last week.
A couple of articles this week on drilling and completing wells, and what implications they may have.
Finally this week, a couple of good reads on the industry and what the future may look like.
The first, from the Harvard Business Review, looks at what low oil prices mean to both the industry and the country as a whole.
The second, a good look at what market implications there are (including the oil and gas industry) if Hillary Clinton is elected president in the U.S. I believe the article is a fair and balanced look at what the real implications could be.
If you missed the free tool we released earlier this week, make sure to check it out!
---

CONCLUSION:
Tune in next week (same bat time, same bat channel) to see what else we have dug up from across the web.
In the mean time, don't forget to subscribe to our blog to receive updates from us (form on the right). You can also sign up for our monthly newsletter.
---
Legal note: The views expressed in the linked content does not reflect the views of THM or its employees.