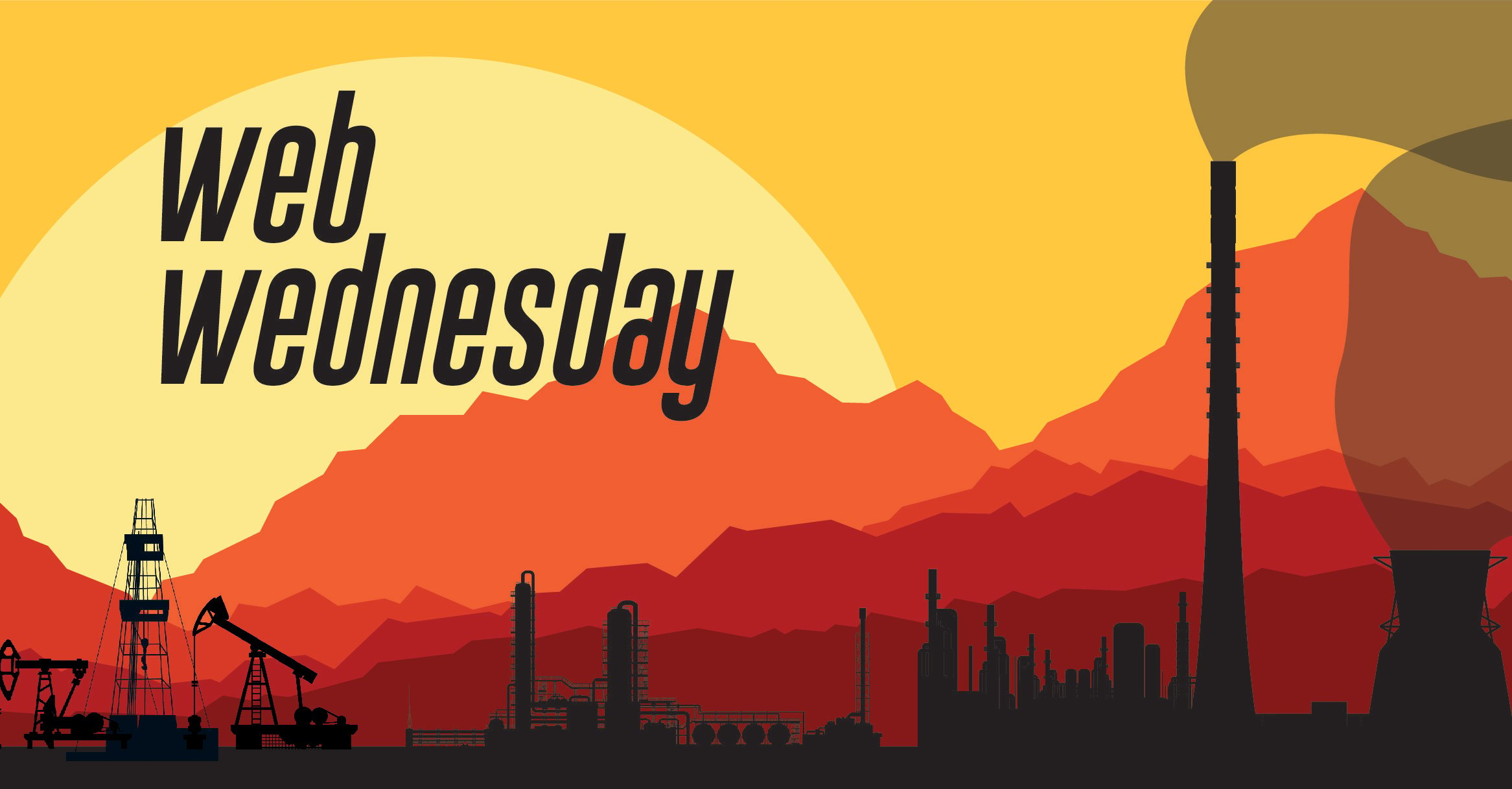 ---
MIDSTREAM & MORE:
Tulsa Heaters Midstream is focused on providing useful and informative content to our customers, suppliers, and anyone else that wants to follow along. Each Wednesday, we will post links to interesting articles from around the web relating to the midstream oil and gas industry and more. Posts could include articles that talk about one or more aspects of the industry, including:
State of oil and gas industry/pricing

Oil and gas companies and their businesses

Major news releases

Gas processing plants

Pipeline/infrastructure projects

Many others
We'll do our best to only provide links to free content (because we hate getting 1 paragraph into the article and being asked to pay to read the rest), and make specific note if we do otherwise. We'll also provide some commentary, but will keep it to a minimum (for your sake!).

---

WEDNESDAY, MAY 11, 2016:
This week is going by fast! It's Wednesday already, so time for another edition of Web Wednesday.
Let's start with the Energy Transfer-Williams merger/acquisition. The latest in this saga is the confirmation that taxes will need to be paid on a part of the transaction that was previously thought to be tax free. With these taxes, Energy Transfer now says that it doesn't have a viable deal and can't move forward. Stock traders have taken their cues and have started to treat each stock separately again. It appears as if Energy Transfer is just waiting for the June 28 deadline so they can walk away from the deal. We can only wait and see.
While production of gas in the U.S. has slowed over the last year, there are still positives out there. Less imports from Canada and more exports to Mexico mean that the U.S. will become a net exporter of natural gas this year or next. The midstream pipeline industry will play a critical role in helping the U.S. continue to grow our exports to both Mexico and Canada.
For gas plays, the Marcellus-Utica plays tend to get a lot of the attention, but a recent article on the East Texas Basin shows that there is still some good activity there.
It looks as if the pace of bankruptcies may be picking up (as expected). Last week, Chaparral Energy filed for bankruptcy, looking to restructure it's debt. Just before this was announced, Forbes put together a list of the 15 biggest oil bankruptcies so far. It appears that the Chaparral Energy bankruptcy would have made the list if it had happened before the article was written. With all predicted market recoveries at least 6 months out, there will probably be a few more restructures before it is said and done.
Talking about the market and a potential time line for recovery, Atul Arya, senior vice president of IHS Energy Insight, spoke recently at the OTC in Houston, saying - "It's going to take a long time to get back to the good old days". Arya says that IHS doesn't see a market rebalance until the second half of 2017.
On the international scene, two countries continue to dominate the oil news. First, Saudi Arabia, where last week long time Saudi Oil Minister Ali Al-Naimi stepped down (was asked to step down) and will be replaced by Khaled Al-Falih, a former executive at state-owned oil company Saudi Aramco. The timing of this move is interesting, as it is only a couple of weeks after the "production freeze" meetings in Oman, and a few weeks before the annual OPEC meeting in Vienna.
The second country is Iran. The country has revitalized it's oil industry post-sanctions (much to the dismay of Saudi Arabia). A good article from this week that walks through some of the history of oil and gas in Iran, along with it's intermingling with politics in the country/region.
---

CONCLUSION:
Tune in next week (same bat time, same bat channel) to see what else we have dug up from across the web.
In the mean time, don't forget to subscribe to our blog to receive updates from us (form on the right). You can also sign up for our monthly newsletter.
---
Legal note: The views expressed in the linked content does not reflect the views of THM or its employees.