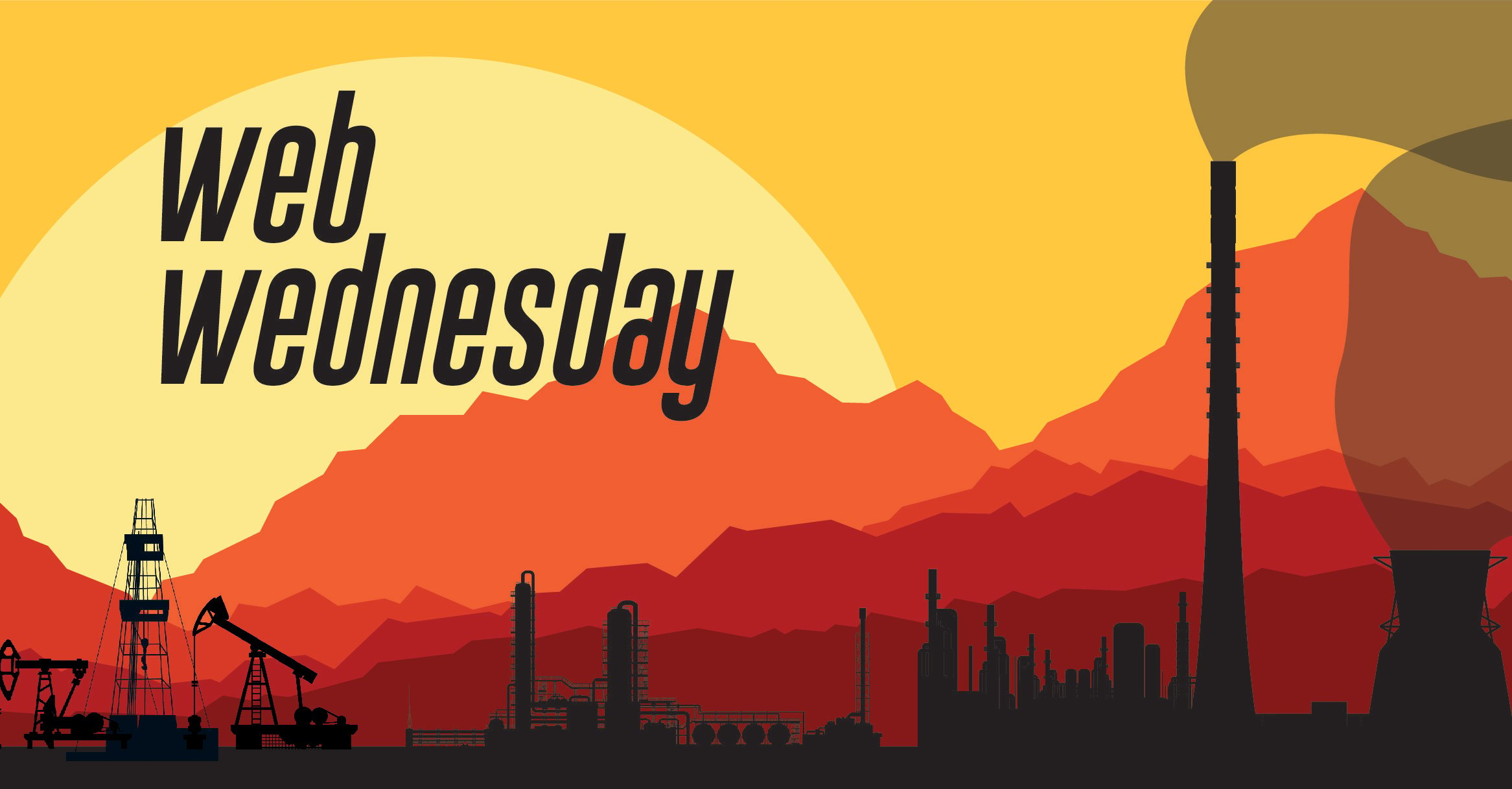 ---
MIDSTREAM & MORE:
Tulsa Heaters Midstream is focused on providing useful and informative content to our customers, suppliers, and anyone else that wants to follow along. Each Wednesday, we will post links to interesting articles from around the web relating to the midstream oil and gas industry and more. Posts could include articles that talk about one or more aspects of the industry, including:
State of oil and gas industry/pricing

Oil and gas companies and their businesses

Major news releases

Gas processing plants

Pipeline/infrastructure projects

Many others
We'll do our best to only provide links to free content (because we hate getting 1 paragraph into the article and being asked to pay to read the rest), and make specific note if we do otherwise. We'll also provide some commentary, but will keep it to a minimum (for your sake!).

---

WEDNESDAY, MAY 18, 2016:
This week's news stories were focused around the different activities associated with the prolonged downturn we are still witnessing. They can be broken into a couple of different thoughts:
Mergers & Aquisitions:
Fort Worth-based Range Resources announced it would acquire Houston-based Memorial Resource Development for $3.3 billion. The article gives some good background on the companies and how the deal played out.
A recent article by Forbes discusses the views of both Goldman Sachs and consulting agency McKinsey & Company on the oil market, specifically the potential rebound and how that is usually associated with an increase in M&A activity.
Bankruptcies:
Several more large companies filing for bankruptcy in the last week, including:
Along with these was an interesting article discussing a developing trend of companies using Houston as their bankruptcy location. This process has traditionally taken place in Deleware or New York, but recent changes to the legal system in Houston has made it a more attractive location for filing.
Bright Spots:
While most work has slowed to a snail's pace, there are still a few projects moving forward in the midstream. Targa recently announced the award of their planned crude oil and condensate splitter, in a project valued over $100 million.
We have talked before on the blog about transportation services and how even in our down environment they look to grow. A recent article by Tortoise Investments (published by Forbes) extends this sentiment and expects the pipeline transportation side to continue to be the main transportation medium.
Ramifications:
While we are not finished with the current downturn, there are several people out there already looking ahead at some of the potential ramifications we will see (or should expect to see) as we come out. There have been several articles over the last couple of weeks that have focused on the people side - mainly, during a downturn a lot of people are let go. When the industry does come back, will the companies have enough experienced people to handle the returned business? The boom and bust cycle of oil and gas has historically led to boom and bust employment. With a deeper and longer downturn, can the industry return to form with a newer generation of employees? We will see.
---

CONCLUSION:
Tune in next week (same bat time, same bat channel) to see what else we have dug up from across the web.
In the mean time, don't forget to subscribe to our blog to receive updates from us (form on the right). You can also sign up for our monthly newsletter.
---
Legal note: The views expressed in the linked content does not reflect the views of THM or its employees.