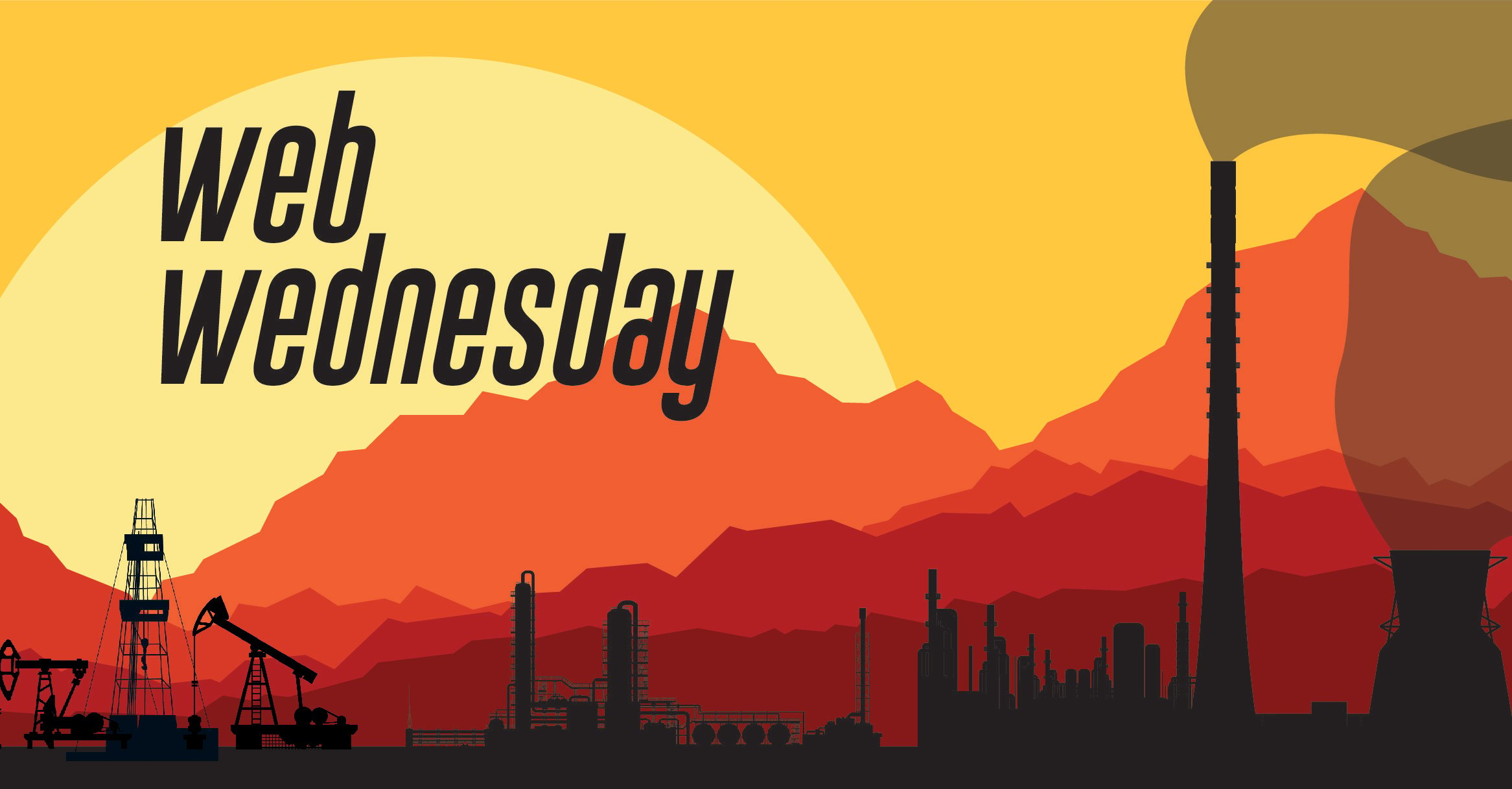 ---
MIDSTREAM & MORE:
Tulsa Heaters Midstream is focused on providing useful and informative content to our customers, suppliers, and anyone else that wants to follow along. Each Wednesday, we will post links to interesting articles from around the web relating to the midstream oil and gas industry and more. Posts could include articles that talk about one or more aspects of the industry, including:
State of oil and gas industry/pricing

Oil and gas companies and their businesses

Major news releases

Gas processing plants

Pipeline/infrastructure projects

Many others
We'll do our best to only provide links to free content (because we hate getting 1 paragraph into the article and being asked to pay to read the rest), and make specific note if we do otherwise. We'll also provide some commentary, but will keep it to a minimum (for your sake!).

---

WEDNESDAY, MAY 25, 2016:
As I combed through articles this week, a theme started to emerge in all of the information out there. The theme is extremely common and largely expected, and that is - this prolonged downturn has produced both optimists and pessimists. Let's look at what each side is saying this week.
Pessimists:
While the pessimist numbers are shrinking, there are still many out there that believe that the low price environment we live in (for both oil and gas) is here for the foreseeable future. Articles like 'The Reality of Low Gas Prices' point to the extremely poor financial position that many producers find themselves in after several years of the down turn. Excessive debt, and it's cousin bankruptcy, has become extremely common, and has begun to reach historic measures. Some believe the debt default rates will reach the level of the telecom crash of the early 2000's.
Mixed in with this talk is a recent report from IHS stating that conventional discoveries outside of North America have dropped to their lowest level since 1952. This drastic reduction in discoveries could create a supply hole in 5-10 years.
Optimists:
Some people are born optimists and will always see the positive side of any situation. This is more rare with businesses, as they need to plan for bad times even if they try to stay mentally positive. One business that has recently shifted their philosophy from pessimist to optimist is Goldman Sachs. Goldman is now saying, "The oil market has gone from nearing storage saturation to being in deficit much earlier than we expected. The market likely shifted into deficit in May … driven by both sustained strong demand as well as sharply declining production."
Forbes contributor Jude Clemente gives us an article with "5 graphics to cheer up the U.S. Natural Gas and LNG Industry", where he argues that the major gas importing countries are going to continue needing high levels of gas going forward, and that the U.S. is in a good position to help supply that gas.
Lastly, an article originating from the Houston Chronicle talking about what they believe is the next step in the recovery cycle - mergers and acquisitions. The article is catchily titled "Bring on the zombie killers".
M&A:
Speaking of mergers and acquisitions, we learned this week that Williams and Energy Transfer are still trying to work things out (although it looks to me like a kid who's going through the motions in front of their parents, knowing full well that they are going to do the opposite as soon as the parent leaves). Both sides have set a court date to discuss the tax issue (June 20) and a stockholders meeting to vote on the deal for June 27. Both are scheduled before the walk-away date of June 28.
In other M&A news this last week, it was reported that Technip and FMC Technologies will merge to become a $13 billion enterprise.
A couple of other interesting articles from this last week:
That's it for this weeks edition of Web Wednesday.
---

CONCLUSION:
Tune in next week (same bat time, same bat channel) to see what else we have dug up from across the web.
In the mean time, don't forget to subscribe to our blog to receive updates from us (form on the right). You can also sign up for our monthly newsletter.
---
Legal note: The views expressed in the linked content does not reflect the views of THM or its employees.