Everyday we are filled with gratitude for the opportunities given to serve customers near and far. Our products provided to customers are similar in nature but our personal service to each customer beyond our product is what really matters.
Documenting customer experience on our blog provides a space to reflect on projects that have made us who we are. In the last quarter of 2021, we wrapped up a project that we found to be a highlight for all of us at THM.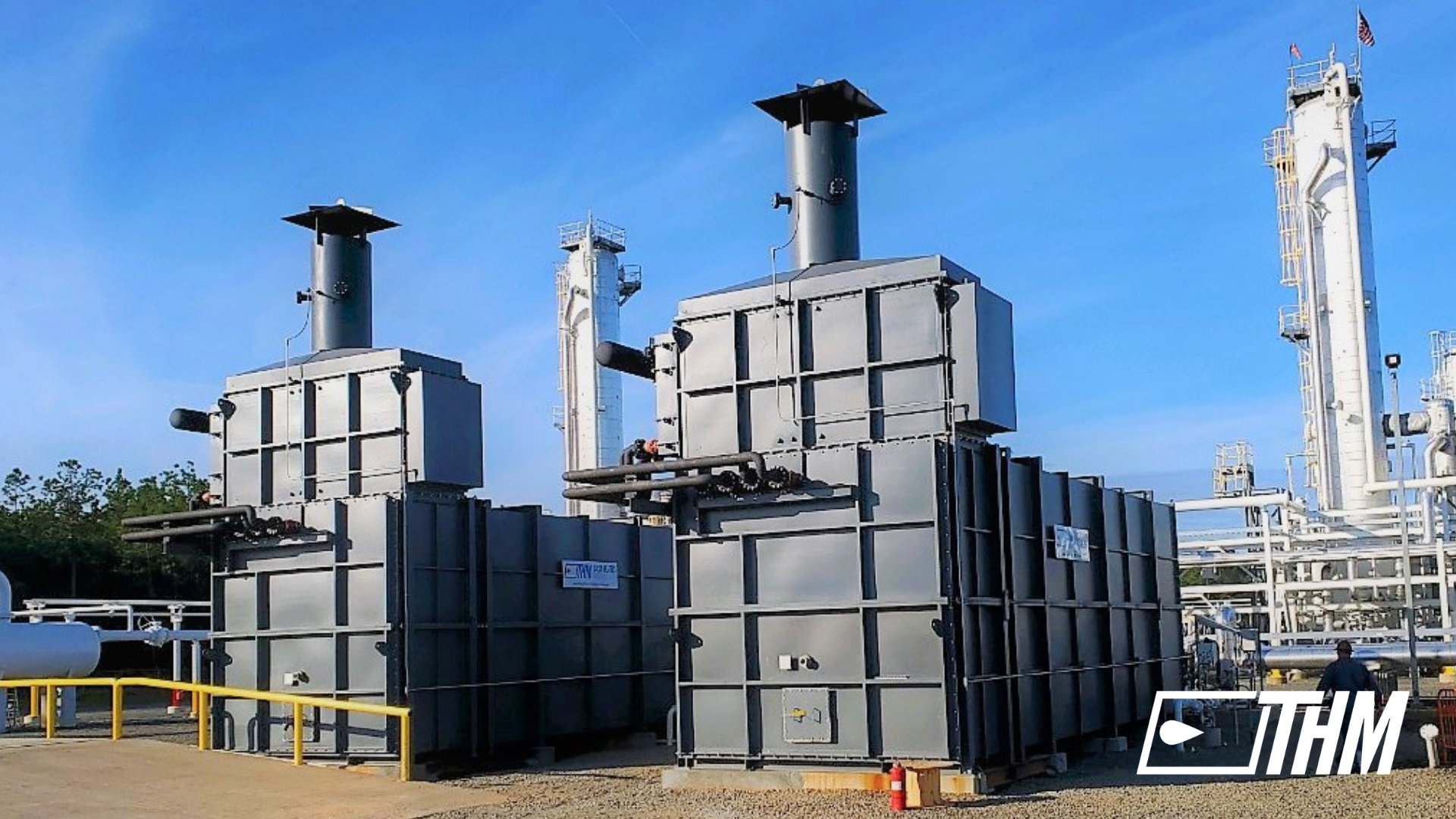 Midcoast Energy, of Houston, approached our team regarding two heaters that had previously failed. Their output data revealed both heaters were on a path to fail again. Midcoast Energy requested our assistance to determine a solution to their problem.
Our first task was connecting with their operations team to gather needed information. Following the foundation of information received, Tulsa Heaters Midstream made a trip to visit Midcoast Energy's plant. Our visit allowed our team to take measurements and personally meet the team at Midcoast Energy.
After visiting Midcoast Energy's plant, we invited their group to meet at another customer's plant. The purpose of visiting another site was for Midcoast to see our heaters in person allowing for a discussion of the performance of our heaters. Not only did a visit to another site allow them to see our heater up close but it gave a space to hear from another customer about their experience working with Tulsa Heaters Midstream before, during and after installation.
The day finally came. Tulsa Heaters Midstream received the order to replace Midcoast Energy's heaters. We were ecstatic for an opportunity to serve a new customer.
"After talking with THM and doing some due diligence at a competitor's facility in western Louisiana where they have two similar heaters in service, we made the decision to go with THM. With a tight timeline, THM was able to deliver on their promise. From the time we got THM the PO until the time both heaters were set on site and running was right at 4 months. With a little tuning from Brian, both heaters were up and running within a few hours of startup, meeting emissions requirements, and producing the heat we needed to run the treaters efficiently. After spending over a year fighting with our old heaters that were just a year old it's awesome to have two new THM Heaters that perform as we requested. Thanks guys for some great, efficient heaters!"

Operations Supervisor, Midcoast Energy
We value what our customers have to say about our products, service and beyond. Please consider leaving Tulsa Heaters Midstream a
Google review
to help us reach more customers just like you.