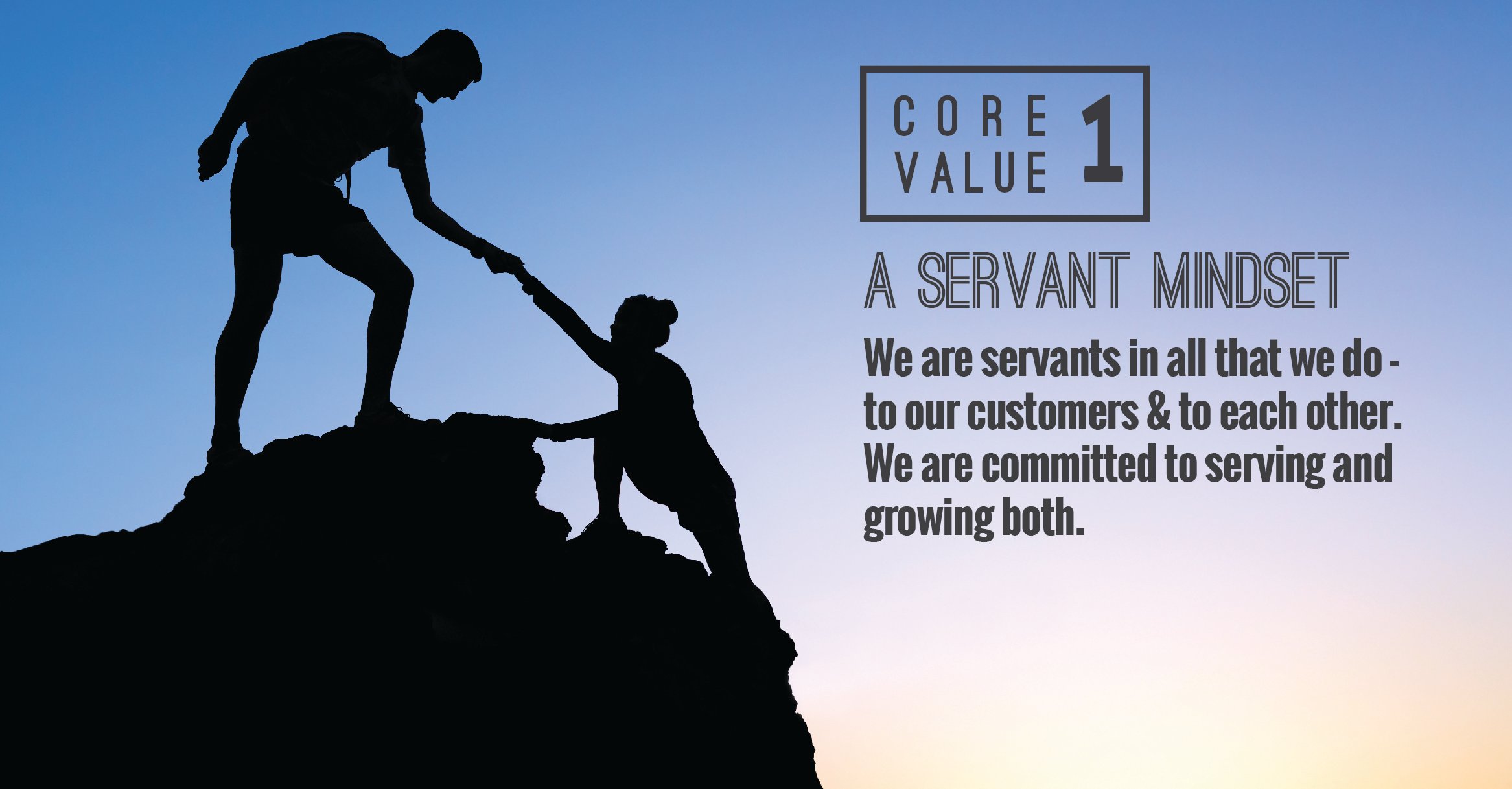 We are servants in all that we do – to our customers & to each other. We are committed to serving and growing both.
The Bible says "… serve one another humbly in love" (Galatians 5:13). At Tulsa Heaters Midstream this is where we start. It's where we start with our own team, and it's where we start with customers and vendors. So what does it mean to "serve one another"? Our President Doyle Bishop says it like this, "I will do anything that a customer asks me to do (as long as it is ethical), and I will do it gladly and humbly. If our customer needs help sweeping up their office, I'm there with a broom." (Side note: someone should definitely take him up on that offer!) In short, it means that we are not above anything or anyone else. We strive to help each other and treat each other with the utmost respect.
"We rise by lifting others up."
Robert Ingersoll (famous American orator)
At THM, we truly believe that by lifting up our team and our customers that our business will grow. We want to provide learning opportunities for our team and others alike. This is one of the reasons we spend so much time on educational and technical content for our customers, do Lunch and Learn presentations, and offer training to our customers and team members. We want to help people perform better in their jobs, ourselves included!
Tulsa Heaters Midstream is also committed to serving our local community. Whether that is through sponsorship activities or personal volunteering by our team members, we want to work with organizations that empower families and neighborhoods. We don't do this out of obligation or for personal or business gain, but out of our love and commitment to serving others in our life.
"I like working at THM because of the way everyone is treated. We are taken care of, above and beyond. I also like it because it has helped me learn new things. I mean I get to play with fire now, how cool is that?!"
Actual employee
Make sure to sign up for notifications (the form on the right) so that you don't miss any of our posts. You can also sign up for our monthly newsletter.