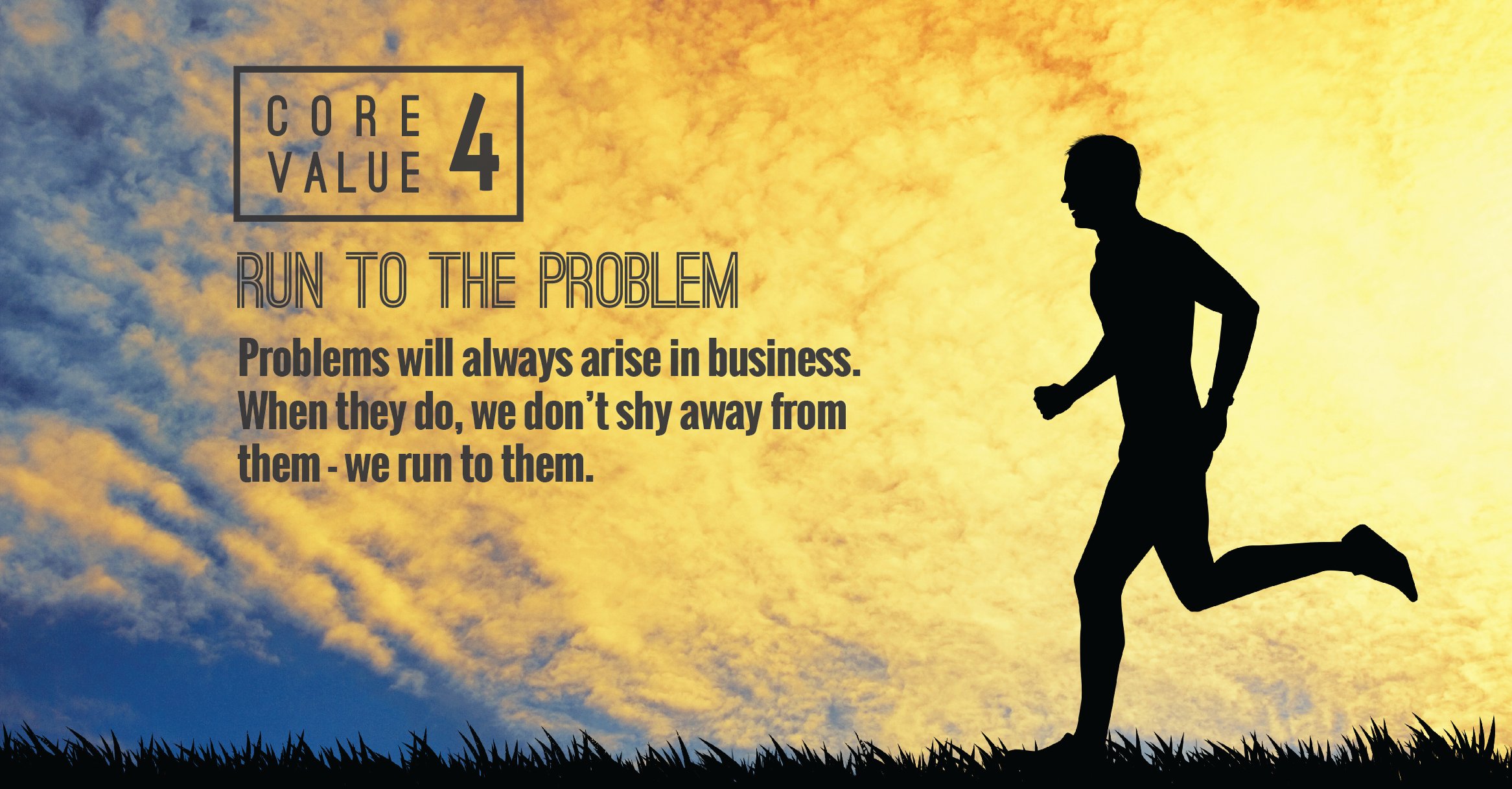 Problems will always arise in business. When they do, we don't shy away from them - we run to them.
As hard as we all try to the contrary, sometimes things just go wrong. Most of the time these mishaps are minor, but occasionally they end up being big. Our experience when dealing with problems, large or small, is that transparent communication is a critical component to setting things straight. We don't run away from the problem, we run towards it. We want to work with our customers and vendors to make things right first and foremost. We know that when it comes to installed equipment in a plant, arriving at a solution to the problem always trumps stopping to figure out responsibility.
I know what you are saying right now…
"Everyone says the same thing."
"Right, prove it."
OK, how about a few examples. Just recently, we had a project that was ready to ship and was being loaded onto the truck with a crane. After being loaded, the crane malfunctioned and fell onto a portion of the heater, damaging the heater. THM worked with our sub-vendor and the customer's inspector to put together a plan to get the heater repaired quickly and shipped to the customer. Repairs were completed and the equipment was shipped within 3 days of the incident, helping ensure the customer can get their plant online on schedule.
"I really appreciate how transparent THM was through the process. They communicated every step of the way. The finished product was extremely high quality with a lot of attention paid to every detail."
QA Inspector
In another case, a customer with a jobsite located in the northern part of the country, had equipment delivered and ready for installation. The equipment was delivered in early winter and scheduled to be installed and commissioned in the spring. The equipment was prepared for storage, but no one anticipated the harsh winter that came through that year. Upon inspection in the spring, the control panel was found full of water from snow and rain. Many of the internal components were unusable. THM worked with our sub-vendors to pull together a complete new control panel within 2 weeks.
Our last example was a much bigger problem that took a lot longer to resolve. But we are happy to announce, that after years of lobbying our voices have finally been heard. McDonalds is now serving breakfast past 10:30am! Egg McMuffin for dinner? You're welcome.
"I like working at THM because it is an innovative company that continuously strives for perfection and customer satisfaction."
Actual employee
Make sure to sign up for notifications (the form on the right) so that you don't miss any of our posts. You can also sign up for our monthly newsletter.